dreadnot
This post is still public for the sake of those kind souls on ff.net who are just about to give me a review to inform me that Captain is a werewolf.
Initial reactions to the new Dawn images.
OMFG
Captain is a werewolf? WTF?! Hairy, furry, bay at the moon while wearing a greatcoat werewolf!
Oh my.
And Girlycard. Apparently the Major refers to Girlycard using the feminine, but it's unclear whether Girlycard is lacking some key bits, or if the Major was just being insulting.
I'm...
Whoa
Genderfuck writing on tap for the weekend, definitely.
Edited to add the two scans I've seen. O.O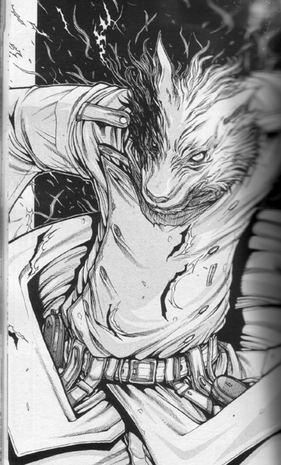 And I'm a dolt for forgetting to credit

zatouichi
for the scans. Thanks very much. ^.^